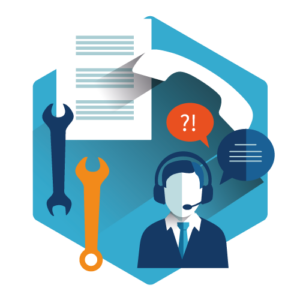 Techmaflex is pleased to announce the launch of our new Technical Helpdesk.
From today you can use this new online tool to resolve any technical queries you may have, either by searching our extensive database of FAQs or by submitting your specific question. Once you have submitted a question, you will be able to track the progress of your query from start to finish.
In order to ensure all enquires are dealt with consistently and efficiently, all new technical enquiries must be sent through the Technical Helpdesk. Individuals throughout the company will no longer be able to respond to direct requests for technical assistance, and will now direct you to the Technical Helpdesk.
You can access the helpdesk here. You will first need to create an account by simply selecting the "Sign up" option and then following the on-screen instructions. You will then receive an email containing a link which will allow you to set your password.
Please contact service@beta.techmaflex.com if you have any queries about accessing or using this new online tool.